Indie Fantasy Addict's summer reading challenge is in full swing a little under 2 months left to go as the challenge ends September 22.  Earlier in June I made a rather ambitious list of works I wanted to read. Surprisingly, I made a pretty sizable dent! Here's what I read so far:
Pursuit of Shadows (JA Andrews)
Ranger's Folly (JT Williams)
Waters of Salt and Sin (Alisha Klapheke)
Paternus: Rise of the Gods (Dyrk Ashton)
Beyond the Shadows (Angel Haze)
Paternus and Beyond the Shadows weren't on my original list, but I was able to add them to the mix since I listened to Paternus on Audible and Beyond the Shadows is a fast-moving short story that I was able to read through in about a half-hour.
I really enjoyed the introduction into Haze's new world; a full-length novel is coming soon! Ashton's Paternus is another must-read and I'll definitely be completing this trilogy!
So what's left? Currently I'm reading Andy Peloquin's Darkblade Assassin. 
This is a gritty fantasy about an assassin called the Hunter who is bound to a soul-eating blade. In exchange for its ability to feed, it gives him strength and near-immortality. I love how Peloquin is exploring the moral ambiguity of the trade-off even as the Hunter (so far) has only taken down bad dudes. I'm looking forward to where the story goes.
I'm also listening to Melkorka (Kaelandur book 1) by Joshua Robertson.
I'm unsure about this one so far as I'm not really connecting with the main characters. Also I'm not a fan of the narrator's voice (and I wonder if that is what's putting me off as opposed to the actual story.)  I want to give it a fair shake though, so I'm trying to finish it.
As for my original list, I still have six books left…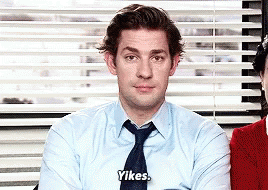 The good news is that I'm going on vacation in two weeks and I hope I can get through a few of them then. Until that time, I've decided to continue drowning in my TBR by adding to it (I acquired 9 books this month alone…) so, ya know. Welcome to Crazytown, population: me.
By the way, there's still time to join the reading challenge and find TONS of discounted or even FREE books to read. Check out IFA here!
I'm also giving away 10 e-book copies of The Elmnas Chronicles: Mouse on another FB group called Fantasy Focus. Join up IMMEDIATELY because there are other huge giveaways going on there, including paperbacks and audiobooks!
Your turn: What's on your summer reading list? Let me know your favorites so far!